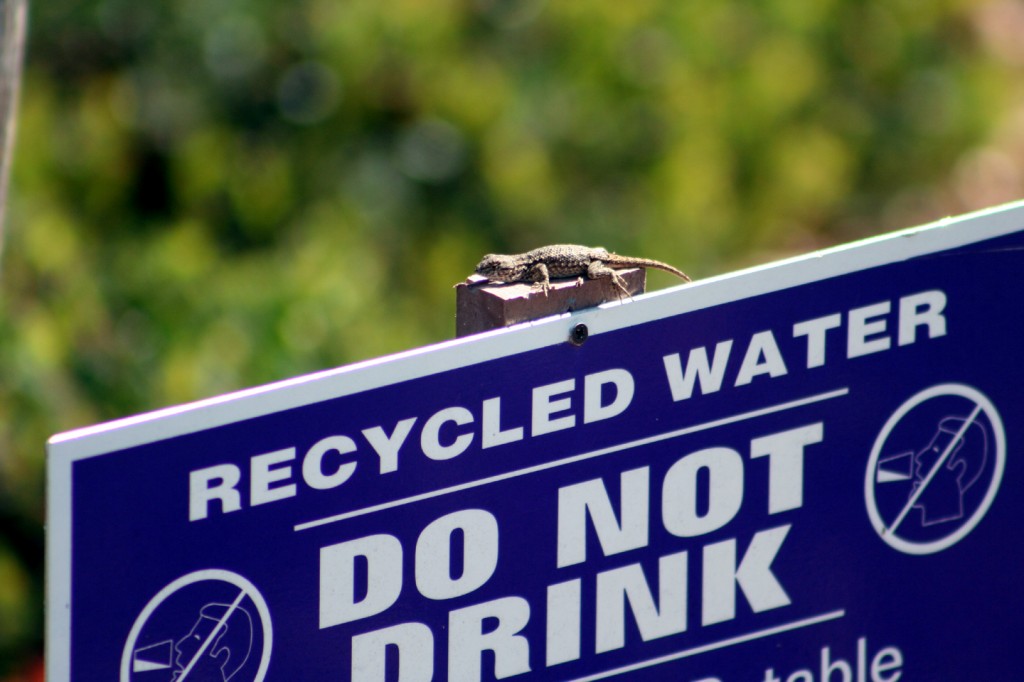 Once upon a time (actually, two times) I was the person who read your submission to a lit journal and decided yes, it was worth the fiction editor's time or no, it started with an alarm clock going off so please no no no. I actually really liked reading the slush piles. It was a little power trip and also, for a brief period, one of the editors called me the 'slush pile whisperer', because everything I pushed to the second round made it into the book.
What I learned from reading the slush pile: people lie on their cover letters (I can use Google and no you weren't in Glimmer Train), past performance was not a measure of future results (there was some stanky fiction coming from people with impressive pedigrees) and also, the submitters clearly weren't reading the journal. I'm not exaggerating: we had more submissions than subscribers. I  mean,  I was a subscriber and I wasn't submitting, and I knew lots of other people who were subscribing (past authors we had published, professors, alumni, etc) who also weren't submitting. So who the hell did these slush pile authors think they were? I mean, sure, one or two, but like 90% of them weren't even reading the journals.
Can someone explain that to me? How can a lit journal be good enough to support your work but not good enough for you to read the work inside it?
I have a very controversial opinion that has made me somewhat unpopular among my writer friends and it is this: if you don't subscribe to at least five lit journals while you're trying to get published in lit journals, then you're a literary parasite.
I'm not trying to be provocative. I earnestly don't understand the logic. From where I sit, there are two possible arguments:
Writers are writers. We write for readers and also, we're often broke because we now have thousands of dollars in student loan debt for a graduate degree that doesn't usually come with a high paying job. Hell, even professors barely make above the poverty line without tenure, and I know people with PhDs who are fighting tooth and nail to get full-time work. In theory, there are readers out there, readers who enjoy fiction and poetry with no designs on ever creating it themselves. I want to believe those people are out there, but perhaps they are magical unicorns or maybe they only subscribe to The New Yorker.
Writers are readers. If a brain surgeon had never himself experienced brain surgery, no one would think twice (and maybe would be concerned if he had) but unlike brain surgery, you've absolutely got to experience the work of your fellow writers as a consumer. Ok, maybe that's arguable, but let's just choose to accept that one fact for the moment. Writers got to read.
So, if you're submitting to Journal A and you don't have a subscription, why exactly is that? I can think of a few reasons:
You're already subscribing to too many other journals who have already or won't publish your work.
You're broke.
You don't like that journal.
You just saw a call for submissions, liked what you saw on the website and plan to subscribe at some point. Maybe.
What did I miss? I totally understand #1, but I have no patience for #2 and #3 (which doesn't even make sense but I've heard it several times when I've asked writers this question), and I want to give everyone the benefit of the doubt and think that it's #4 and then something else comes up and/or they're flakes.
You know those writers who moan loudly about the deaths of their favorite markets for submitting and yet, never supported those great little journals in the first place? They just spam editors with their work and demand to be noticed in the slush pile without having the courtesy to read and support other writers. A slush pile shouldn't be larger than the print run of a magazine, you know? Who the fuck is going to read it?
It's parasitic. Yes, writers tend to be poor, but they also are probably typing away (as I am right now) on a MacBook, possibly sitting in a hipster cafe drinking four dollar lattes. Four damned coffees could pay for one subscription, and that is a sad truth. Suck it up. No one owes you anything. Robert Olen Butler and Amy Hempel might be courted by lit journals left and right, but unless they're coming to you, then you owe it to the journal to really understand whether your work belongs in those pages.
Full disclosure: I subscribe to seven lit journals, am a member of AWP (which was a stupid spend of my lit dollar, quite frankly, because I could have gotten like five journal subscriptions out of that) and, looking at my PayPal history, have donated to four different online publications in the last six months. I do it because I take responsibility for my role in this community. And you should too. You read my work and I'll read yours. That's only fair.
I think it is a shame that Pank has to resort to a frickin' tip jar. I mean, come on guys. A tip jar. I'll bet if every writer who submitted to Pank actually subscribed, they won't need to be begging for your spare dollars.
Writers who don't subscribe to at least five lit journals are like that guy at the party who spends all evening talking about himself. And the slush pile that I used to cull from? A party full of boors.
Or maybe I'm wrong. I hope someone will enlighten me in the comments and tell me why I'm completely wrong and being unfair. Please. Seriously, I want to understand why writers don't subscribe to the lit journals they hope will publish them.